What's ECCE?
ECCE is the foremost IEEE conference in the field of electrical and electromechanical energy conversion. It provides researchers, engineers and professionals from industry and academia with a convivial and innovative atmosphere for interaction and networking.
What can visitors do at ECCE?
Participate in a variety of technical sessions addressing various topics in power electronics and machine design, learn about new R&D and speak with experts in these areas, seek answers to technical challenges in their work.
What's different about ECCE?
The combined focus on both power electronics and machines means that the conference addresses integrated energy systems more comprehensively. The conference also emphasizes higher power applications , above 1 kW, in critical areas such as automotive, industrial drives, renewable energy and other grid-connected applications. Want a deeper look at the topics discussed at ECCE? See the ECCE 2022 Program
Who participates in ECCE?
Engineers representing a range of industries, national laboratories, and other organizations plus instructors, researchers and students. See the list of past attendees
Who exhibits in ECCE's expo?
In general, the exhibit has traditionally showcased the offerings of power electronics and machine component vendors and design tools (with particular strength in the tools area.) It has also had strong participation from large OEM companies in the energy and automotive industries, plus select universities and organizations. See the list of past exhibitors
Who sponsors ECCE?
The IEEE's Power Electronics Society (PELS) and the Industrial Applications Society (IAS). ECCE 2022's corporate sponsors include Altair, General Motors, Ford, STMicroelectronics, Opal-RT Technologies, Torquemeters, imperix, Halla Mechatronics, Pelcko and How2Power.com.
What does it cost to attend ECCE?
Registration rates for the conference vary depending on whether you are a member of a sponsoring IEEE society, an IEEE member, IEEE Life Member, or nonmember. Similarly, there are different fees for the ECCE tutorials; options for single-day registration, options for joint registration with the IAS meeting and guest tickets to selected events. If you just want to attend the expo, it is free both on Monday, October 10 from 4:00-7:30 pm and on Tuesday, Oct. 11 from 11:00 am - 5:30 pm. See 2022 conference rates.
Fun facts about ECCE:
Attendance has grown from about 700 attendees at the first ECCE in San Jose in 2009 to over 1800 attendees at ECCE 2019 in Baltimore, MD. (Editor's note: Despite the growth, I find the conference maintains a very friendly atmosphere.)
---
Meet the following HOW
2

POWER Supporters at ECCE
---
Read about ECCE 2022 in Detroit…
---
Read about Virtual ECCE 2021…
---
Read about Virtual ECCE 2020…
---
Read about ECCE 2019 in Baltimore…
---
Read about ECCE 2018 in Portland…
---
Read about ECCE 2017 in Cincinnati…
---
Read about ECCE 2016 in Milwaukee…
Admission To Expo Is Free
Exhibit Hours:
Monday, October 30, 2023
4:00 pm – 7:30 pm
Tuesday, October 31, 2023
11:00 am – 7:30 pm
Expo on Tuesday includes lunch.
Click here to register.
Meet this year's exhibitors:
New exhibitors include John Deere, ABB, Delta, Oak Ridge National Laboratory, NREL, Hammond Power Solutions, NoMIS Power, WAFIOS, Comsol, Fuji Electric and others.
Student Job Fair
ECCE's second annual Student Job Fair will be held Tuesday Oct 31, 2023 8:30am-11:30am in the Expo Hall at exhibitors' booths. For more information, email the show organizers.
Luminaries Special Sessions Honor Fred Lee and Thomas Jahns
ECCE Hosts Wind Turbine Building Contest For High School Students
At ECCE's STEM Day, 100 underprivileged local high school students will engage with the community through thrilling wind-themed activities. Don't miss the contest where teams compete with the wind turbines they built to produce the highest energy output. Sponsorships for this contest are available. For more info, email the show organizers.
14 Years of ECCE Programming In One Place
ECCE's technical program excels in both quality and quantity. See the sessions and talks presented at previous ECCE conferences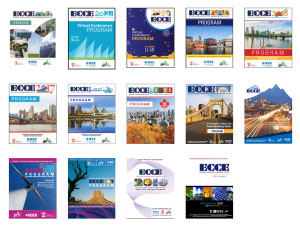 A Greeting Message from ECCE 2023 General Chair Brad Lehman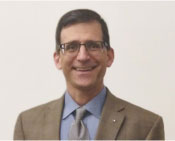 ---
ECCE 2022 In Detroit By The Numbers:
Dates: Oct 9-13, 2022
In-person attendees: 1247
Additional signups for remote talks: 710
Corporate sponsors: 15
Exhibitors: 54
---
Good Planning Made ECCE 2022 Productive For Attendees And Exhibitors
ECCE 2022, which was held October 9-13 in Detroit, marked my return to face-to-face events. It was also my first visit to ECCE. In this article, I share my observations on ECCE both as an attendee and as a person responsible for his company's booth in the exhibition.
---
What participants say about ECCE
"All in all, it seems that IEEE ECCE has hit its stride as a well-run and significant event in the power electronics industry. The conference is producing useful and practical power electronics information for working engineers to take back to the lab and use quickly, which after all is why we want to attend any event isn't it?"—Kevin Parmenter, Taiwan Semiconductor
"I do machines and electromagnetics and I interact with people in the drives world. But it's really nice to walk into a conference where I can go to a session on smart grids or on devices. I will learn something about a new topic and maybe it'll spark some ideas. This is the only conference where I feel I can get a broad spectrum of topics."—Peter Wung
"I've talked with some of my colleagues that are academics and they still feel it's one of the best technical conferences in the field of power electronics and emerging technology." -- Michael Harke
For more information about ECCE 2022, see the ECCE website.