IN THIS ISSUE:

» Lossless Method Boosts Current-Sense Signal

» Calibration Of Copper Sensors Enhances Accuracy Of Nonintrusive Current Monitoring

» Selecting A Freewheeling Diode Solution For Lowest Losses With SiC MOSFETs

» The Engineer's Guide To EMI In DC-DC Converters (Part 5): Mitigation Techniques Using Integrated FET Designs

» How2Power's Simulation Survey
- ENTER TO WIN

» Focus On Magnetics:
Bundle Compression Overcomes Aspect Ratio Constraints On Transformer Design

» Spotlight On Safety & Compliance:
ISPCE 2018 Drilled Deeply Into Today's Compliance Issues

» Industry Events:
ECCE 2018 Plenary Peers Into Future
& 500 Exhibitors at DMEMS 2018

The very broad subject of sensing is getting much attention these days as it relates to the emerging Internet of Things (IoT). Sensing is part and parcel of IoT concepts. You'll find many discussions of this topic at Sensors Expo and similar conferences. Meanwhile, in the power electronics arena, the more narrow area of current sensing never seems to be the topic du jour, but rather one of ongoing inquiry. The quest to develop current sensing techniques that are 1) more efficient 2) less expensive and 3) more accurate is never ending. If you do a Design Guide search (see "Test and Measurement") you'll see numerous articles over the years on current sensing. This issue of the newsletter brings two new attempts to improve the art. In "Lossless Method Boosts Current-Sense Signal," Patrice Lethellier describes a method of increasing the amplitude of the current-sense signal obtained with inductor DCR sensing, while in "Calibration Of Copper Sensors…" Viktor Vogman describes techniques for improving the accuracy of PCB traces used as current sensors for monitoring system loads. Innovations in current sensing may not be glamourous, but given how they support pursuit of power supply goals such as high efficiency, small size, and low cost, this is a subject that will never go out of style. This edition of How2Power Today also brings you articles on optimizing freewheeling device selection when designing with SiC MOSFETs, another installment in "The Engineer's Guide To EMI In DC-DC Converters," Dennis Feucht's feature on compressed wire bundles in transformer design, recaps of the DMEMS show and the ISPCE Symposium, a preview of the ECCE 2018 plenary and more.
| | |
| --- | --- |
| | |

HOW2POWER EXCLUSIVE DESIGN ARTICLES

Lossless Method Boosts Current-Sense Signal

Inductive sensing is sensing an inductor current without incurring the losses of a sense resistor. Inductive sensing is providing a virtual signal equal to the actual current signal in the inductor, which would be obtained across the parasitic resistance of the inductance L. The sensed voltage is produced by an RC filter across the inductance. This is a lossless sense because it does not add any loss to the regulator. However, the sensed voltage signal has a small amplitude which could pick up noise that will be amplified. In this article, the author describes a modification of this current sensing method which boosts the sensed signal, while adding very little to the cost of the circuit. Read the full story…

Calibration Of Copper Sensors Enhances Accuracy Of Nonintrusive Current Monitoring

Sensor calibration can be implemented with copper traces for current sensing of system loads (such as CPU, memory, hard drives, etc.) in the power distribution network. However, applying conventional calibration methods to such low-resistance copper sensors typically requires using precision high-current electronic loads that are not realizable on the PCB. This article introduces a calibration method that corrects for errors caused by copper geometry and variations in signal processing network parameters without requiring use of high-power equipment. This technique can be implemented with a miniature circuit that draws only a few tens of milliwatts when active, and can be disabled once calibration is complete. This circuit can be integrated into existing system components. Read the full story…

Selecting A Freewheeling Diode Solution For Lowest Losses With SiC MOSFETs

This article discusses a few of the potential configurations available to implement the freewheeling device in a SiC-based system. These include use of a discrete SiC Schottky barrier diode (SBD), a SiC MOSFET's body diode, and a SiC MOSFET in combination with an additional discrete anti-parallel SiC SBD. The main objective here is to assess the impact of adding anti-parallel SiC SBDs to SiC MOSFETs on converter losses. To that end, we've conducted a series of experiments to determine the switching losses produced by the three freewheeling device options. These experiments are described along with an analysis of the results and discussion of the tradeoffs of each freewheeling device option. Then, some guidelines are presented to help designers select the freewheeling diode solution that will minimize losses in their applications. Read the full story…

The Engineer's Guide To EMI In DC-DC Converters (Part 5): Mitigation Techniques Using Integrated FET Designs

The circuit schematic and PCB are pivotal to achieving excellent EMI performance. Part 3 underscored the imperative to minimize "power loop" parasitic inductance through component selection and PCB layout. The power converter IC has an outsized impact here, in terms of its package technology and EMI-specific features. As outlined in part 2, differential-mode filtering is mandatory to reduce the input ripple current amplitude for EMI regulatory compliance. Meanwhile, common-mode filtering is generally required to curtail emissions above approx. 10 MHz and shielding also offers excellent results at high frequencies. This article delves into these aspects, offering practical examples and guidelines to mitigate EMI, specifically for converter solutions with integrated power MOSFETs and controller. Read the full story…

How2Power's Simulation Survey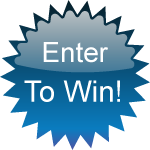 For a chance to win a free technical e-book
of your choosing from CRC Press*, take this short 5-question
survey on power supply simulation from HOW2POWER.
(E-book options include titles on this CRC Press list. Choices are limited to e-books valued up to $160. Multi-volume sets are not included.
10 winners will be selected. Drawing to be held in July 2018.)

| | |
| --- | --- |
| | |

FOCUS ON MAGNETICS


Sponsored by Payton Planar Magnetics
A monthly column presenting information on power magnetics design, products, or related technology

Bundle Compression Overcomes Aspect Ratio Constraints On Transformer Design
In a prior work, the impact of winding-window aspect ratio on transformer design was analyzed. This ratio is important because it imposes limits on the current density and hence the transfer power that can be achieved when using round or square wires in bundles as discussed previously. For bundles that are large relative to the window dimensions, window aspect ratio imposes a boundary effect that can reduce packing factor. Apart from resorting to foil, there is seemingly no solution to this problem—except for compressing the round bundles. In this article, we take the analysis of winding-window aspect ratio's effect on transformer design a step further, by answering this question: how much can the bundles be compressed? Read the full story…

| | |
| --- | --- |
| | |

SPOTLIGHT ON SAFETY & COMPLIANCE
Sponsored by Power Integrations
A monthly column discussing standards and regulatory requirements affecting power electronics

ISPCE 2018 Drilled Deeply Into Today's Compliance Issues

In the vast world of conferences there are only a handful centric to the areas of safety and compliance as relevant to the electronics field. The annual IEEE Symposium on Product Compliance Engineering (ISPCE) is one of these events. In fact, for those with a stake in safety and compliance issues (including EMC and environmental requirements) and a need to stay current, it's a must attend event. Kevin was among the approximately 250 participants at this year's symposium in San Jose where ISPCE addressed all of the proximate issues in this field. Read the full story…

| | |
| --- | --- |
| | |

SiC Schottky Diodes Are Tailored For On-Board Chargers In Hybrids And EVs

Photo: The CoolSiC Schottky diode family was developed for use in on-board charger applications in hybrid and electric vehicles. The first model in this family is a 650-C SiC Schottky in a 3-pin TO-247.

LDOs Boast 98-dB PSRR, Benefitting Imaging And Wireless Applications

Photos: The LDOs provide up to 98 dB of PSRR to improve performance in the targeted applications. For example, the NCP16x LDOs are intended for wireless connectivity applications such as noise-sensitive WiFi modules while the NCV816x LDOs are meant to power automotive image sensors.

Graphs: Datasheet graphs of PSRR performance for the various members of the NCV816x and the NCP16x series.

650-V IGBTs Deliver High Efficiency With Soft Switching

Graph: When applied in an interleaved PFC circuit, the IGBTs are said to improve efficiency by 1.2% at light loads and 0.3% under heavy loads versus existing devices.

Diagram: These two new series adopt thin wafer technology that reduces wafer thickness by 15% over conventional products and an original structure featuring a refined cell design to provide the industry's lowest conduction loss (VCE(sat)=1.5V) with fast switching characteristics (tf = 30 to 40 ns), according to the vendor.

SiC JFET Cascodes Are High-Performance Upgrades For IGBTs And MOSFETs

Drawing: The 1200-V SiC JFET cascodes with on-resistances of 80 mΩ and 40 mΩ can serve as "drop-in" replacements for existing IGBTs, silicon MOSFETs and SiC MOSFETs, with no change to gate-drive circuitry. These capabilities enable both performance upgrades and flexibility in sourcing power switches.

MORE POWER PRODUCTS:
• USB-Sized Pulse Generator Produces Clean 32-ps Edge More details…

• Bidirectional Bus Converters Deliver 750 W For Data Center, Automotive Apps More details…

• Programmable Power Supplies Offer Ruggedized MIL-STD-810G Option More details…


| | |
| --- | --- |
| | |


| | |
| --- | --- |
| | |

INDUSTRY EVENTS

ECCE 2018 Plenary Peers Into Future Of New Energy Sources And Applications

When attendees gather this September in Portland for the annual IEEE Energy Conversion Congress and Exposition, they will not only be discussing the latest developments in electrical and electromechanical energy conversion, they will also be marking the conference's 10th anniversary. Since its inaugural event in 2009 the conference has grown in attendance and through the addition of new sessions and activities in the program. However, this growth has occurred while maintaining the unique character of the conference, which as this year's chair explains, draws "a mult-disciplinary group of researchers, engineers, and scientists from all over the world to present and exchange break-through ideas relating to the energy conversion systems and technologies. ECCE is unique in [its] emphasis on integrated systems, presenting the best in applied integrated systems research together with innovations in individual energy conversion components." These qualities will be in evidence in this year's plenary session. Read the full story…


With Its 500 Exhibitors, DMEMS 2018 Offered A Walking Tour Of The Electronics And Manufacturing Supply Chains

The Del Mar Electronics & Manufacturing Show (DMEMS) is a broad electronics show with exhibitors that cut across many tech areas, markets and industry segments. This year's show, held May 1 and 2 at the Del Mar Fairgrounds in San Diego, drew approximately 4500 attendees to visit with 500 exhibitors showcasing 1700 unique product lines. In writing about DMEMS 2018, my focus will mainly be on the exhibits relating to electronics design, particularly those with a connection to power electronics. In this regard, DMEMS is notable for its extensive collection of power supply and battery pack vendors. Read the full story…

| | |
| --- | --- |
| | |


OTHER TOP POWER NEWS


Infineon has invested €1.6 billion in a new 300-millimeter chip factory for power semiconductors in Austria.

ROHM and GaN Systems are collaborating in the GaN power semiconductor business. The companies have agreed to jointly develop form-, fit-, and function-compatible products using GaN semiconductor dies in both GaN Systems' GaNPX packaging and ROHM's traditional power semiconductor packaging.

The PMBus Conference & Expo is a two-day event for PMBus adopter members and key OEM system implementers.

Registration is open for the annual IEEE Energy Conversion Congress & Expo. ECCE 2018 will be held Sept. 23-27 in Portland, Oregon. Book before Aug. 15 and save $100 on registration.

Yageo will acquire 100% of the shares of Pulse Electronics, a global supplier of electronic components.

TT Electronics has acquired Precision, a manufacturer of electromagnetic products; XP Power has acquired Glassman High Voltage, a maker of high-voltage, high-power, power supplies.